Biography
Charismatic! Gwen Swick, Suzie Vinnick and Caitlin Hanford, three of Canada's top singer/songwriters, have combined their talents to form the Marigolds. The Marigolds are part bluesy, part jazzy, and part traditional country and bluegrass, specializing in angelic harmonies and gutsy playing. Delivering with skill and grace, the Marigolds are a roots-music supergroup in full bloom.
"Each one of these women has loads of charisma, talent, versatility... a very powerful performance, indeed."
- Don Osburn/Artistic Director, Deep Roots Festival, Nova Scotia
In 2010 the Marigolds were nominated for Vocal Group of the Year at the Canadian Folk Music Awards.
Instrumentally the lineup features Suzie Vinnick on lead guitar, Caitlin Hanford on rhythm guitar, and Gwen Swick on electric bass.
The Marigolds have performed at concerts and major festivals across Canada, including Mariposa, Home County, Blue Skies, Folk Harbour in Lunenberg, Nova Scotia, Northern Lights, Folk on the Rocks in Yellowknife, and the Vancouver Island Music Festival.
The Marigolds pack a diverse repertoire with a winning delivery. Each Marigold brings a unique gift to the musical table and, as a group, they run with it. They have fun on stage, and it shows.The past several years have witnessed the joy audiences have found in the Marigolds music and, thus, their rise in the Canadian roots music arena.
The Marigolds have a genuine affection for the timeless and classic genres of traditional country and bluegrass, Appalachian ballads and the blues. They celebrate this rich history on their second Juno-nominated CD, That's the State I'm In. The fourteen original songs are an inspired journey through lost love, found love, redemption and optimism.
"Such beauty and pure brilliance doesn't come along often... five out of five stars."
- Maverick Magazine, UK roots magazine
All members of the Marigolds also enjoy solo careers. As well, Suzie performs with Rick Fines and Betty and the Bobs, and Gwen and Caitlin perform with Quartette alongside Sylvia Tyson and Cindy Church.
---
Caitlin Hanford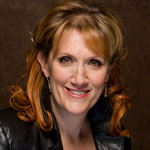 Caitlin Hanford has a voice with a pure, Appalachian quality, perfectly suited to the high, lonesome sound of traditional country and bluegrass.Originally from Bainbridge Island, Washington, Caitlin immigrated to Canada after graduating from McGill University. With Chris Whiteley, she carved a path in the Canadian Alt-Country scene, receiving several Juno nominations. In 1997 she recorded her first solo album, Bluer Skies, to many accolades. Caitlin's current musical life consists of solo work, Quartette (Sylvia Tyson, Cindy Church, Gwen Swick and Caitlin), and the Marigolds.
---
Gwen Swick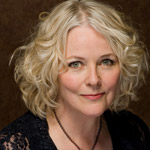 Gwen Swick has a voice that is smoky and rich, and she can write a lyric that will sink into your heart like a tattoo. The Globe and Mail says Swick's songs are pure delight, and Stuart McLean agrees: "I heard a song of Gwen's that knocked my socks off. I sat in the car and couldn't get out 'til the song was over." She is a rare bird - a poet with an exceptional melodic sense and what the Toronto Star calls "a mesmerizing voice."The creator of three solo recordings, Gwen performs as a solo artist, writes vocal arrangements and poetry, and is also part of Quartette.
---
Suzie Vinnick
Suzie Vinnick is an award-winning singer, songwriter and musician with an incredibly powerful yet sweet and tender voice.Her music is roots-based, branching into blues, folk, and pop. Suzie was nominated for a Juno award in the Roots & Traditional Album of the Year category for her solo record Happy Here. As a vocalist and bassist, Suzie has won five Canadian Maple Blues Awards; she shared Maple Blues Songwriter of the Year with Rick Fines for their release, Nothing Halfway. Suzie also performs with Betty & the Bobs.
---
The Marigolds
As the Marigolds, Suzie Vinnick, Gwen Swick, and Caitlin Hanford share a love of songwriting, and creating beautiful harmonies and great grooves. On their two CDs, The Marigolds (2005) and That's the State I'm In (2009), they have recorded a body of work in the style of classic North American roots music, traditional, bluegrass and country, folk and blues. The Marigolds have performed in concert from coast to coast, at folk festivals and on radio and television. In 2010 the Marigolds were nominated for a Folk Music Award in the category of Vocal Group of the Year. In 2011 the Marigolds received a Juno nomination for Best Album in the Roots & Traditional: Group category for their sophomore album That's the State I'm In (produced by Steve Dawson).